Build your product in public
Engage users and manage features from suggestion to changelog.
Involve your community in the development process by turning feature suggestions into tasks that progress through your roadmap.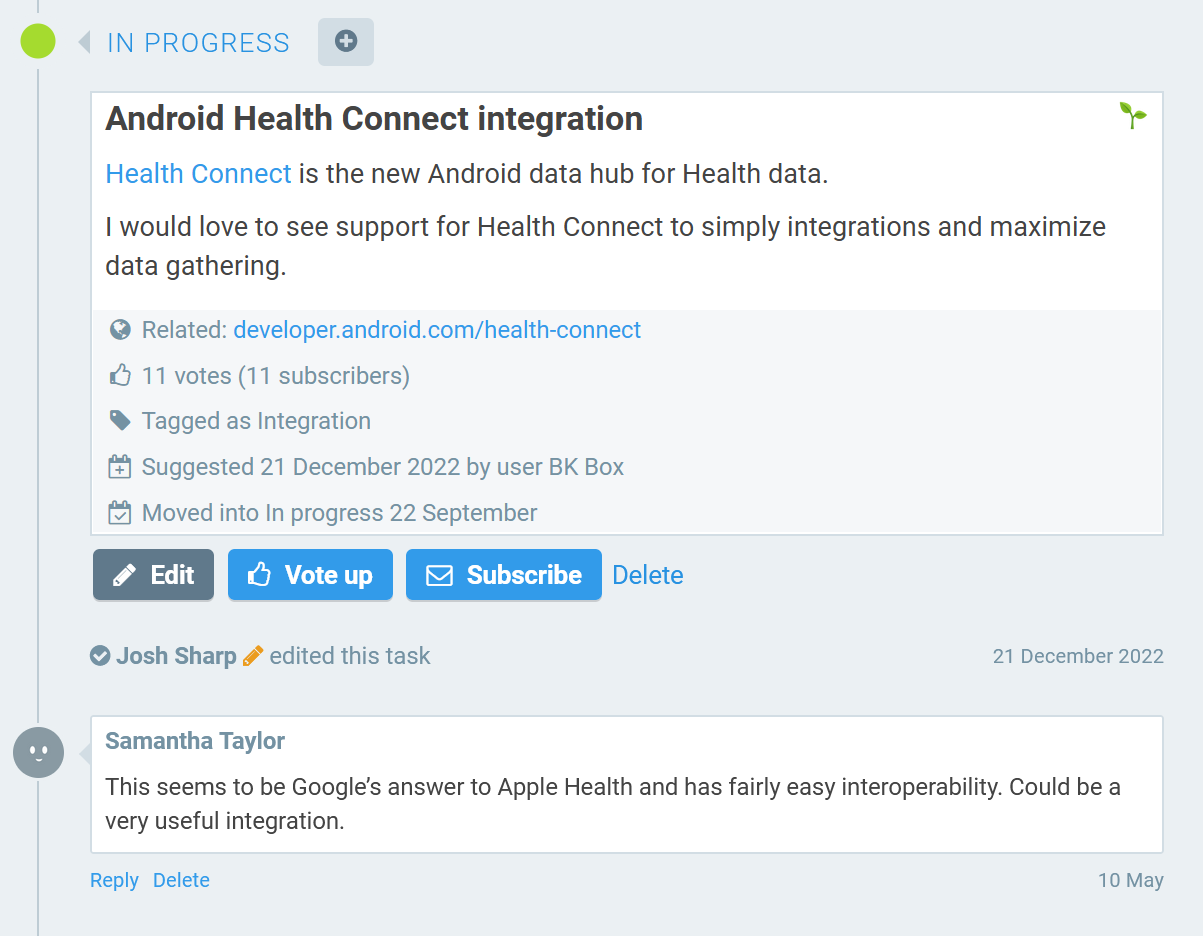 Take suggestions, votes, and comments
Let the community add suggestions, vote for their favourites, and discuss details in the comments, with tools to help them find existing tasks and avoid duplicates. Use moderation features to manage what sort of engagement is allowed where.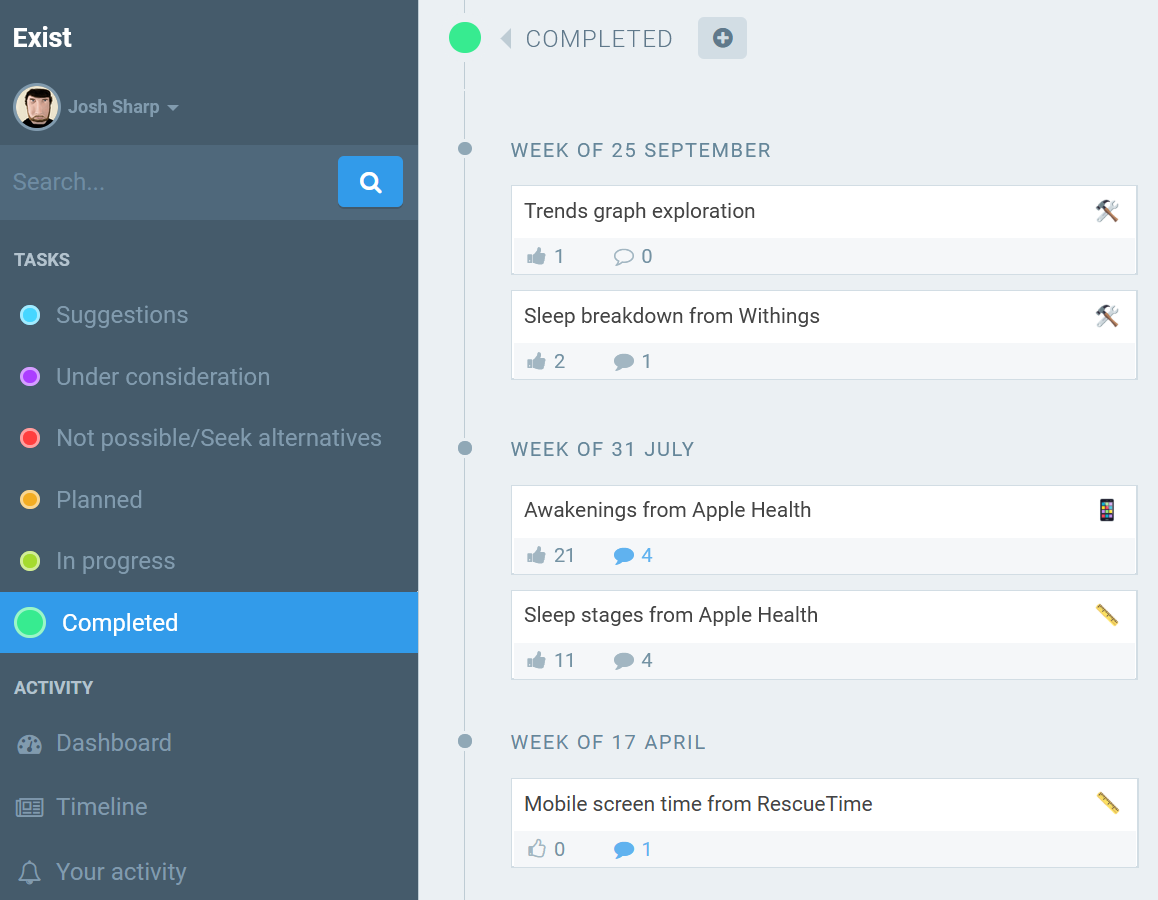 Organise your lists and tasks
Use markdown to describe your tasks, and give each a category to visually identify the work. Set up your map's lists to best fit your process, with things like "Planned" and "Rejected" tasks, as work progresses through to "Completed", which becomes your changelog.
Keep users updated as tasks are discussed and completed. With daily activity emails, they'll always know when a feature they've voted for goes live.
Easily create and manage tasks
Use the API to to automatically create and update tasks, or use the in-place editor. Drag and drop tasks between lists to update their status, and see an integrated activity log of past changes on any task and across your map on the Timeline tab.
Public map, passwordless login
Anyone can browse and search your roadmap, and everything is indexable by search engines. When users want to go further and interact, they can quickly create a account and log in via email link. No need to remember passwords.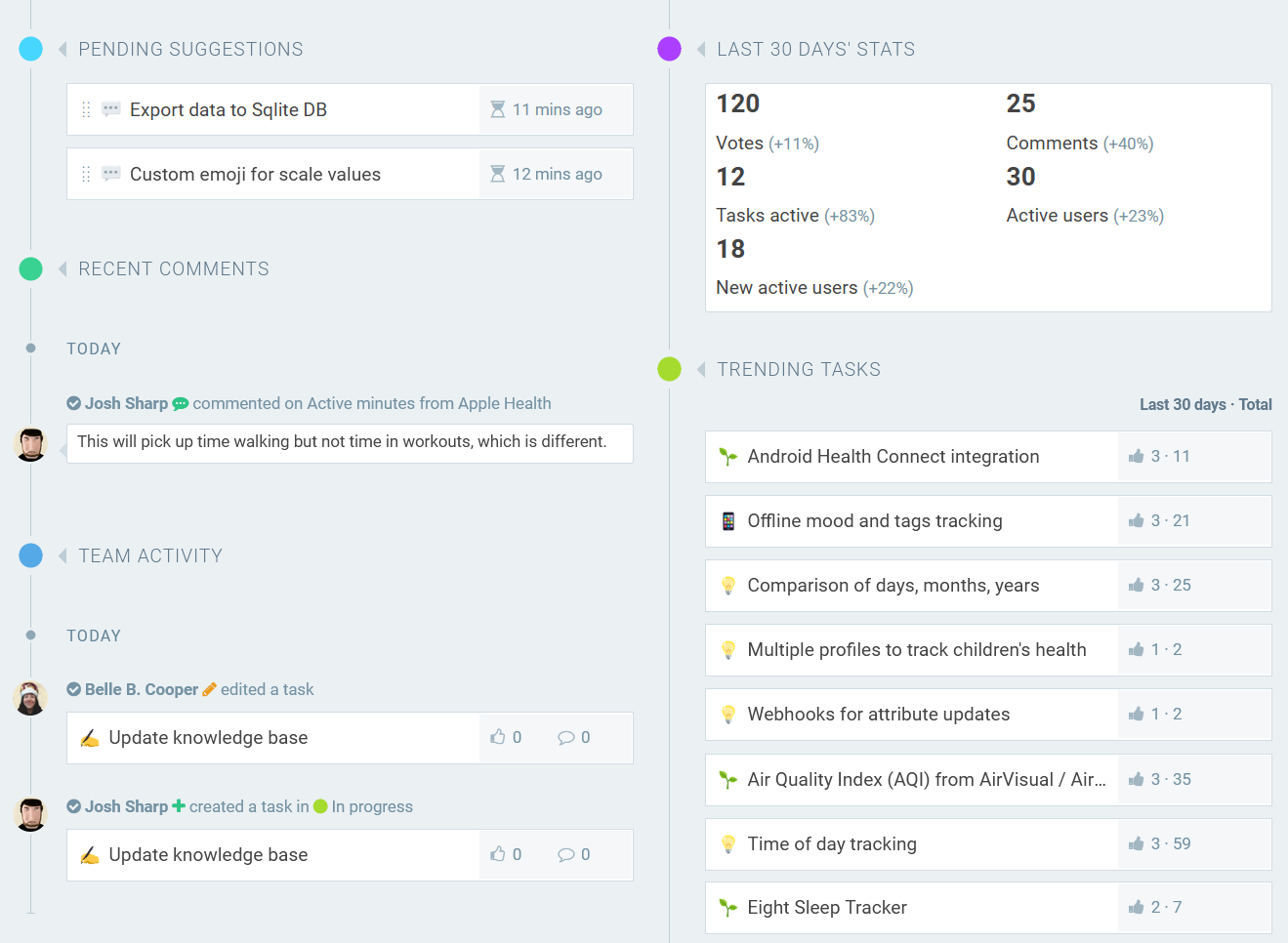 Track activity and popularity through your map's dashboard, and stay up to date with browser and Slack notifications whenever something happens.
Bring Changemap tasks into your own workflow with an embeddable changelog on your own site and a full API for integrating your own internal tools.
Create a free roadmap in a few seconds.
Use a single starter map for free forever on the basic plan. Add more maps, team members, and features on the paid plan.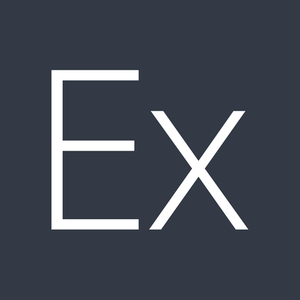 +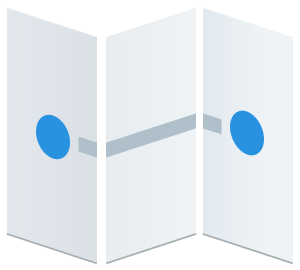 See how Hello Code uses Changemap to manage their public roadmap for Exist.
Suggestions and voting
Passwordless login
Dashboard and analytics
Trello import
Admin & moderator roles
Slack notifications
Read & write API
Embeddable widget